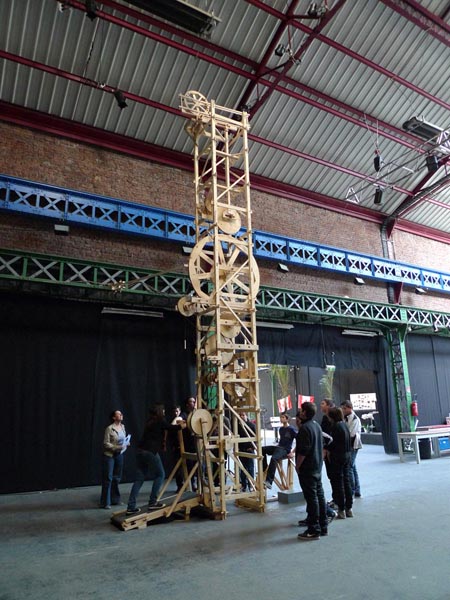 Party of the First Part
For the Exit/Via Festivals in France 2012
Prototype at the Explopratorium in SF in 2011

Made of Pine, maple, rubber rope and music wire. It measured 25' (h) x 10' x 4'

By working together furiously we can get nothing to happen. A differential gear calculates the difference in contributions from a Bike and a Treadmill and sends the result through a chain of pulleys and a scotch yoke to make a disc at the top of the tower roll one way or the other -- or, with the right amount of cooperation, to not roll at all.





From the Via Festival, Maubeuge, France.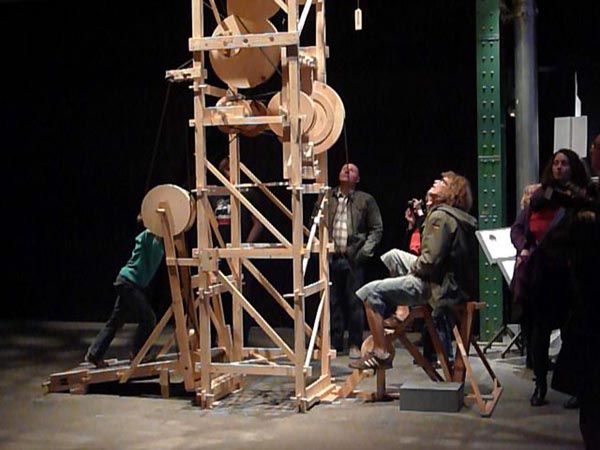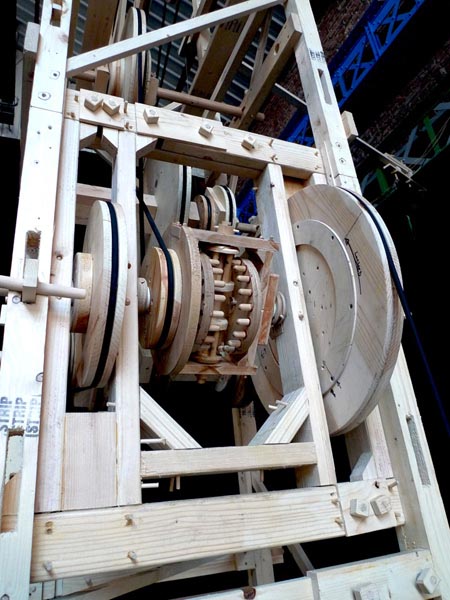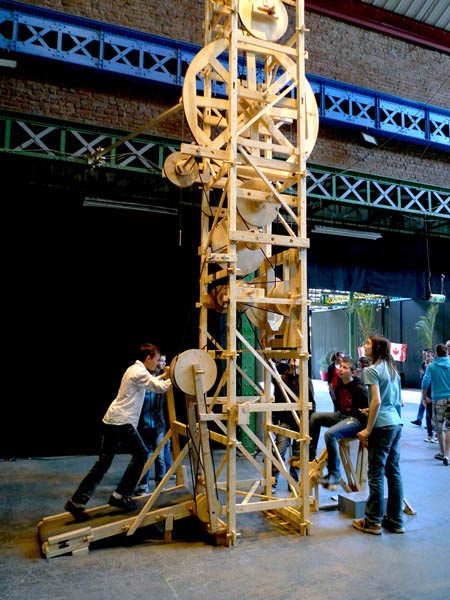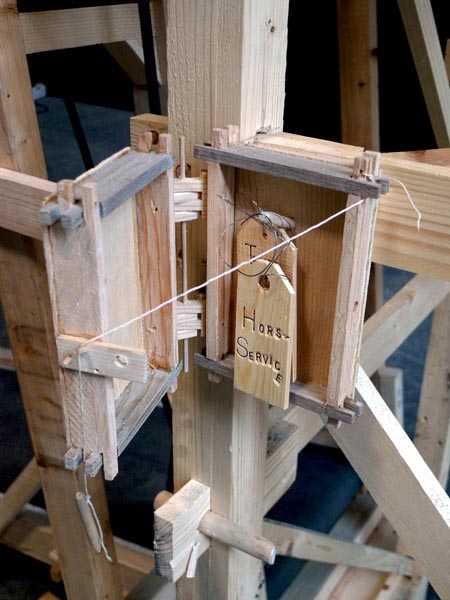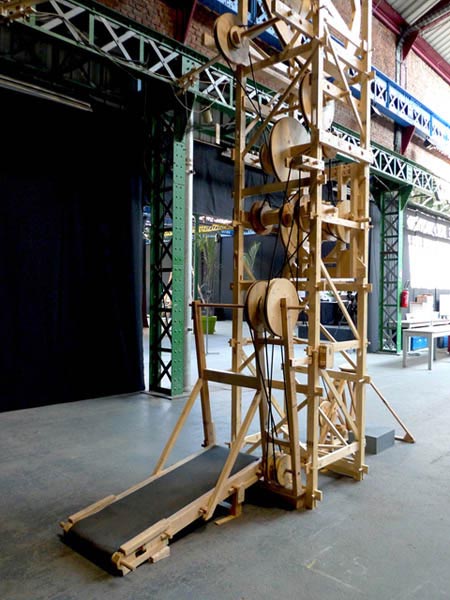 back to top
Exit Festival, Paris, France.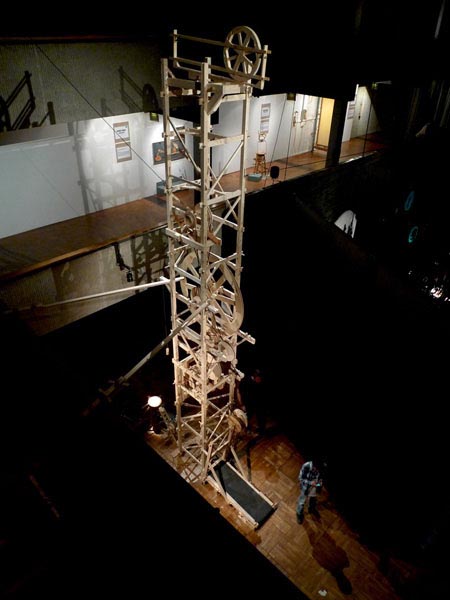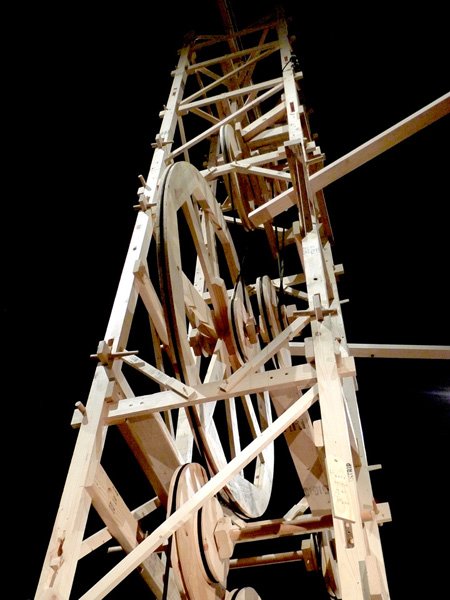 At the Exploratorium and my shop 2011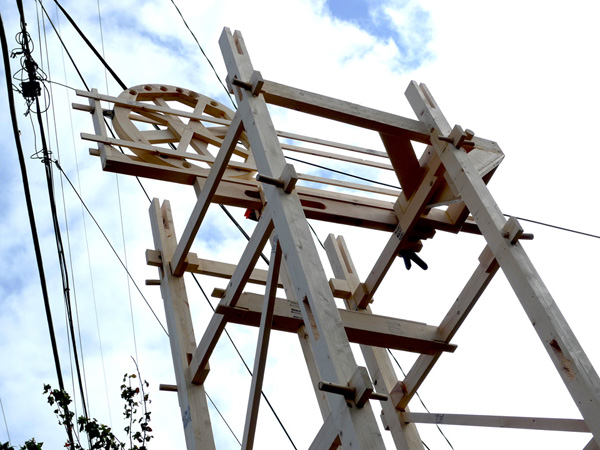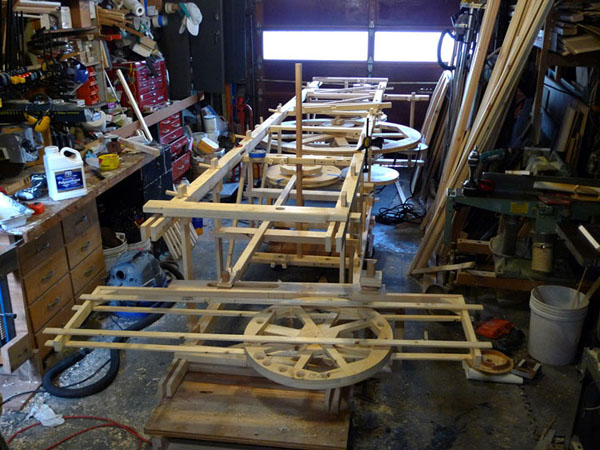 back to top